LONG BIO/CHRONOLOGY 
---
Early Years - Born in Oshawa, Ontario. Lori is an avid talker and singer of songs. She spends her days singing to the birds outside her window. Her family packed up and moved to Spadina Rd in Toronto when she was 5. After watching The Supremes on the Ed Sullivan Show singing "Stop in the Name of Love," her fate is sealed.
Her grade 6 teacher, Mr. McLeod, has the class write a poem daily. At the end of the year, she has a thick volume of rhymes. A writer is born.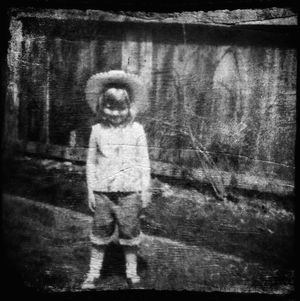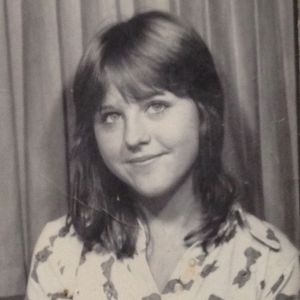 Upon hearing Merry Clayton's blistering solo during the Rolling Stones' "Gimme Shelter," her world is blown apart. She dreams about life in music while listening to Tanya Tucker, Patti Smith, Pink Floyd, and Dolly Parton.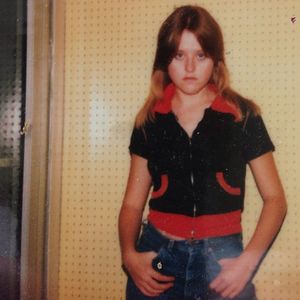 ---
---
1978 - Lori was discovered by Louis Yachnin, the bass player of Lighthouse when he heard her singing at a party in an old farmhouse at Jane & Highway 7.
They formed the band Senseless and became regulars at the Woodbridge Hotel and Miss Edgar's Muddy Water Hotel in Beeton, Ontario. Their versions of Blondie and Pat Benatar songs became favourites of bike gangs the Black Diamond Riders and local farmers.
After a series of gigs opening for male strippers, a second guitar player joins the band. His last gig had been in a stadium. He was a big deal. He turns his amp up to ten. Sexism reared its ugly head when he proclaimed, "Chicks don't belong in rock," She has to wear earplugs to hear herself sing. She quits the band, but she doesn't give up.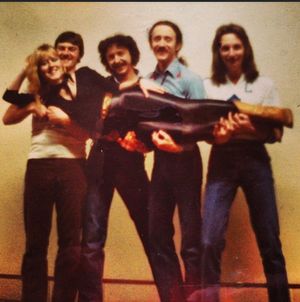 Senseless: Tom Kerr, Roger Colton, Louis Yachnin, Kenny Beckett
---
---
1979 – Lori outgrows her "first-generation mall-babe" title, grows up near Yorkdale Shopping Centre in Downsview, and is determined to move out of the suburbs. She rents a room with her best friend in a "dirty mansion" on Indian Road in the west end of Toronto's High Park.
She cuts her musical teeth at age 19 in Toronto's punk/new wave band, The Last Resorts and starts writing with guitar player Stan Demonsky. Their first gig is at Turning Point's legendary punk palace with its blood-splattered walls and shag-carpeted stage. The band regularly gigs at Cabana Room and Larry's Hideaway. They open for Wayne Kramer of the MC5. But the opening for heroes, Teenage Head, is the highlight of their career.
The Last Resorts: Stan Demonsky guitar, Bill McMullan bass, John Charlton - Chowie, drums, Pete Hudson roadie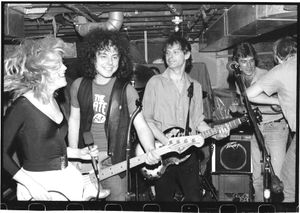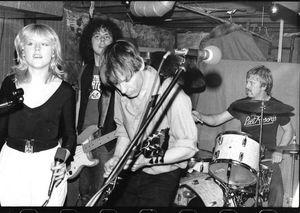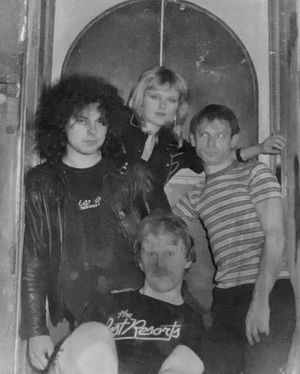 At the Cabana Room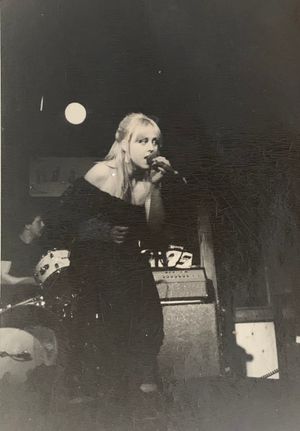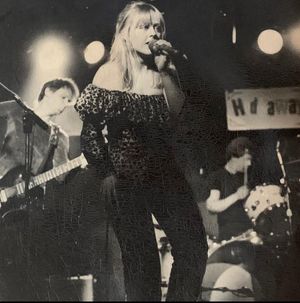 At Larry's Hideaway
---
---
1986 – Cowpunk is the popular music on Queen St. W. Handsome Ned is holding court at the Cameron House, Blue Rodeo are cutting their teeth at the Holiday Tavern, and Lori unwittingly becomes the "Queen of Alt-Country" when she forms the high-energy cowpunk band Rango Tango. Many will later tout Yates as one of the "pioneers of the alternative country scene" in Canada.
Rang Tango gained rapid popularity after busting onto the club scene with their fresh blend of country & rockabilly. They open for Steve Earle, Alex Chilton, The Mekons, and Asleep At The Wheel.
Rang Tango: Brad Fordham - bass, Ed Goodine - drums, Lee Warren - guitar, Annette Paiement - vocals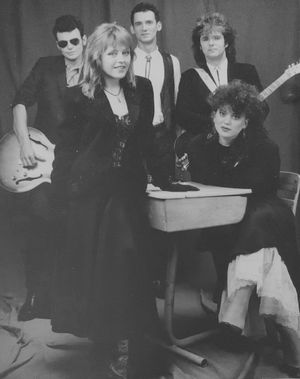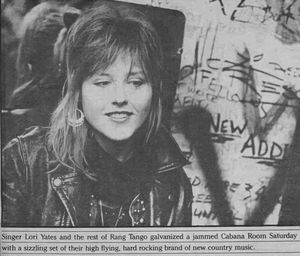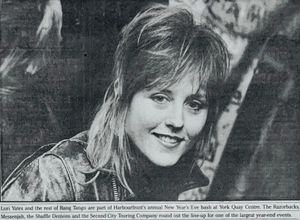 First press from Cabana Room gig - Photos Anne Levenston
1987 – Rang Tango recorded an unreleased 12 E.P. produced by Danny Greenspoon. After negotiations, a tough decision was reached, and Sony Music Nashville offered Yates a contract as a solo artist.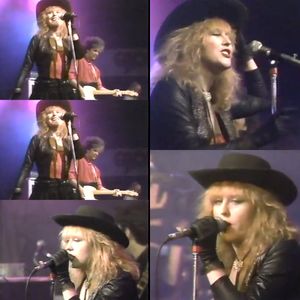 Squash Hunger benefit - Diamond Club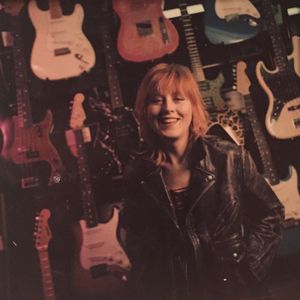 NOW Magazine Cover
---
---
1989 - Lori meets the star-making machinery after signing a recording contract with Columbia - Sony Nashville. "That's when I met legendary producer Billy Sherill. He shook my hand and said, 'There's only one redhead in Nashville, and that's Reba! And I thought, man, I'm in trouble!" Trouble in the Country (track 6 on Sweetheart of the Valley) recounts the story, which thickens her skin and opens her eyes to the realities of the music business.
Can't Stop the Girl, recorded in Music City with producer Steve Buckingham, includes the top players of Albert Lee, Colleen Peterson, and Mark O'Connor. She co-writes with Guy Clark (Time After Time), Don Schlitz (Lonesome Desire), and Matraca Berg (Promises Promises).
She experiences a spontaneous midnight session at Cowboy Jack Clement's studio with Bob Johnston producing that included Marty Stuart on mandolin—tours with Dwight Yoakam, Steve Earle, and The Nitty Gritty Dirt Band. 
Lori records a duet with Gregg Allman for the movie Next Of Kin, starring  Patrick Swayze and Liam Neeson.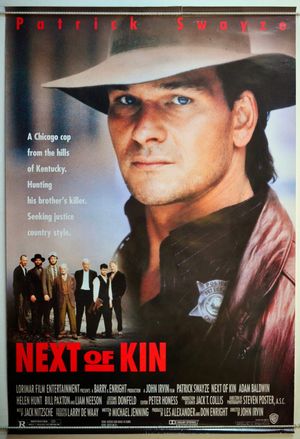 Lori earned a Juno and Canadian Country Music Award nomination for Can't Stop the Girl.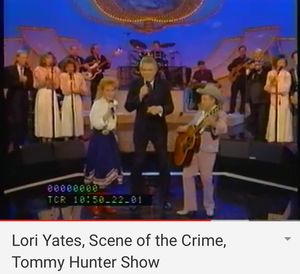 With Little Jimmy Dickens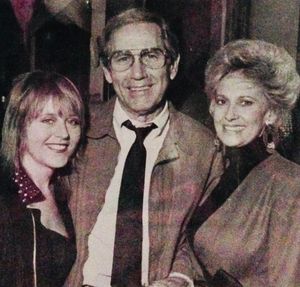 She was mentored by Tammy Wynette, Harlan Howard, and Roy Acuff at the tail end of Nashville's golden era.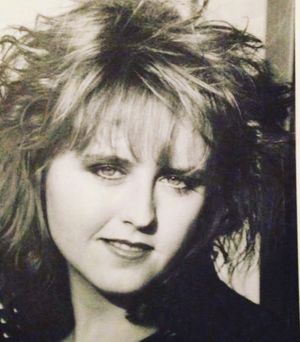 SONY Promo shot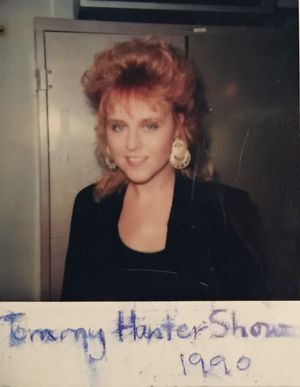 The bigger the hair...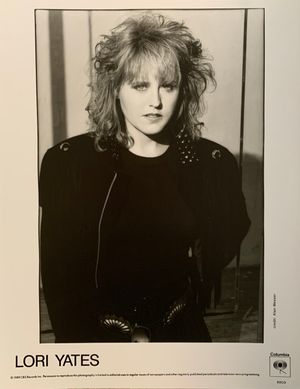 SONY/COLUMBIA Nashville promo shot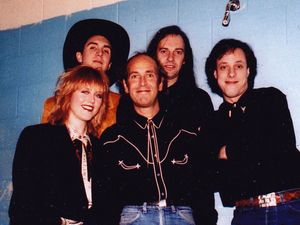 Touring band: Gordie Johnson (Big Sugar), Bucky Berger, Kit Johnson, Danny Greenspoon
---
---
1993 – Lori returns to Canada as her Sony deal wanes and signs with Virgin Music Canada.
"Breaking Point" is released to critical acclaim—Lori tours with Jann Arden, Blue Rodeo, and Colin James.
Colin Linden and John Whynot produced it at the famed Bearsville Studio in Woodstock, New York. It features  Rick Danko (The Band), Jim Cuddy (Blue Rodeo) on harmony vocals, and Richard Bell (Janis Joplin's Full Tilt Boogie Band) on piano. 
"Ah, that desperate Canadian sound" - Rick Danko, upon hearing Lori sing Rebel Angel.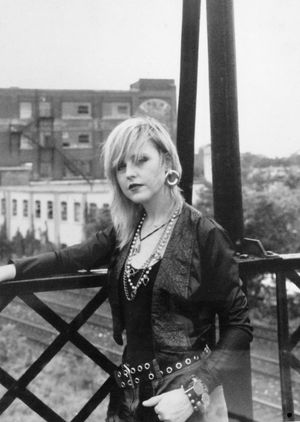 Back from Nashville...straight hair again...Wallace St. Bridge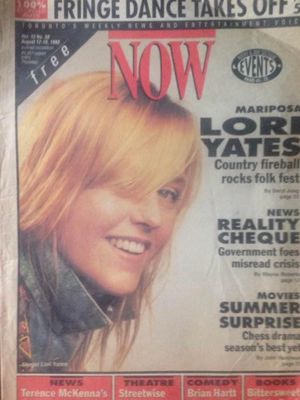 Country Fireball at Mariposa
---
---
1998 – Untogether is a complete musical departure for Lori and a journey into the "trip-hop"  genre. It's deemed "before its time" and the second release by Virgin Music Canada. Producers of Opium Concepts include Juno Award-winning producer Eric Ratz (Billy Talent, Monster Truck, Arkells), Domenic Macri, and John Gilbert.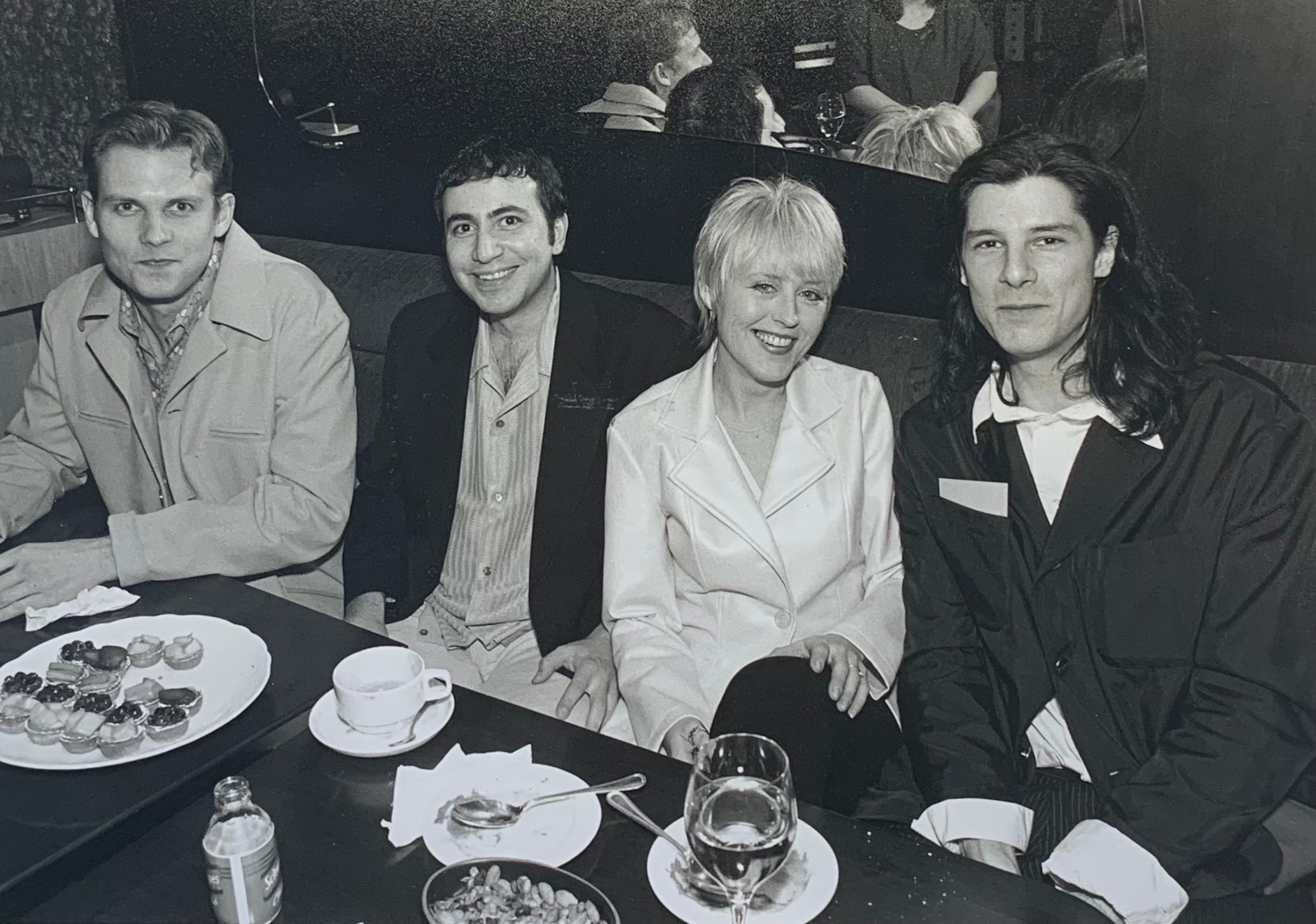 Opium Concepts: Eric Ratz, Domenic Macri & John Gilbert - Juno Party
The song "The Future Is Here" is featured over the closing credits for the movie The Hanging Garden starring Sarah Polley.
Features a club remix of Lost Highway by the Boomtang Boys and an extended dance mix by Alex G.
Although the record was quickly "shelved" mere weeks after its release due to restructuring at the record company, Lori heralds Untogether as where she found her voice both as a singer and writer.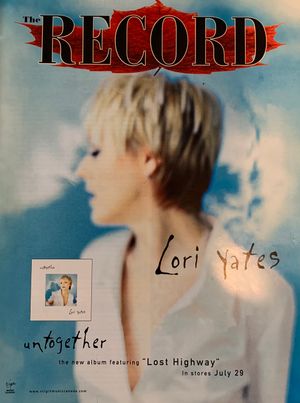 Opium Concepts: Eric Ratz, Domenic Macri & John Gilbert - Juno Party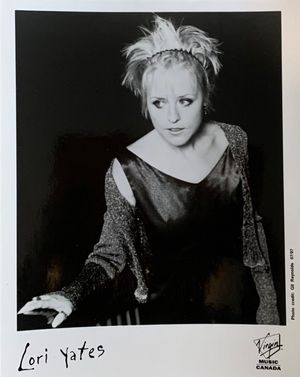 Virgin Music Press photo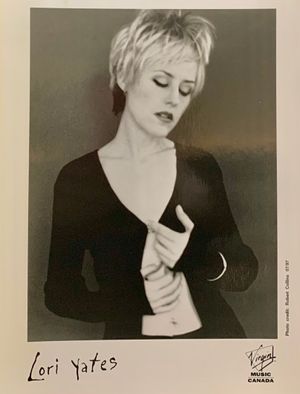 ---
---
Members of the highly acclaimed Toronto band The Sharks - Cleave Anderson, David Baxter, and Bazil Donovan (Blue Rodeo) join Lori in the studio and on tour.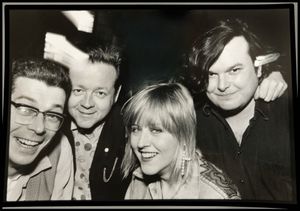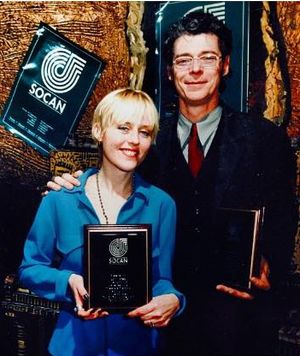 Accepting SOCAN #1 Award with David Baxter for Martine St. Clair's "Usure De Jours."
1998 -  Lori returns to her roots with Hey Stella, who quickly becomes a popular fixture on the T.O. club scene. The group includes guitarist David Baxter, bassist Bazil Donovan (Blue Rodeo), and drummer Michelle Josef (Prairie Oyster). They released a self-titled album in 2001 and won NOW Magazine Reader's Choice Award - Best Group.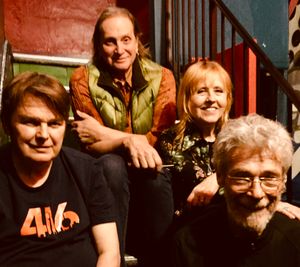 Hey Stella, Bazil Donovan, Michelle Josef, David Baxter
2017 - Lori plays a weekly residency every Tuesday night from 8-10 pm at the Cameron House with Hey Stella. They played the gig faithfully until the pandemic shut the doors in March 2020.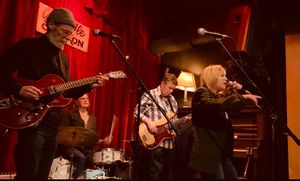 ---
---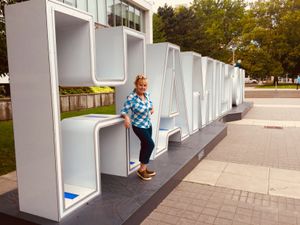 2002 – Lori moves from Toronto with her husband and son to Hamilton. She frequently works with guitarists Brian Griffith (Emmylou Harris, Willie Nelson, Daniel Lanois), Mike Eastman (Ronnie Hawkins), Randall Hill, and Sean O'Grady. She plays a residency at the legendary Corktown Pub.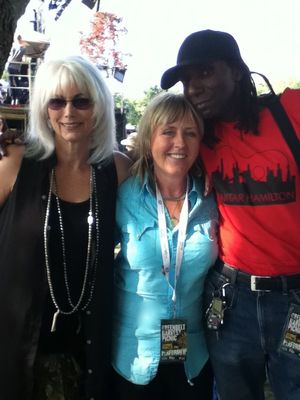 Emmylou Harris and Brian Griffith at the Harvest Picnic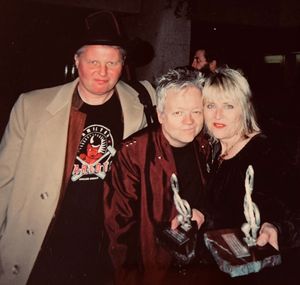 Hamilton's punk/pop The Evelyn Dicks is founded by Chris Houston, Buckshot Bebee, Jimmy Vapid, and Cleave Anderson, with all three songwriters contributing to lead singer duties and songwriting.
---
---
2007 – Lori releases acoustic-based Book of Minerva, incorporating folk elements and featuring guitarist and co-producer David Baxter. It was recorded in Hamilton with Michael J. Birthelmer at Pine St Studios. Guest vocalists include Justin Rutledge, Tom Wilson, and Tim Gibbons. The substantial merits of this country-folk gem are recognized by the Hamilton Music Awards, with Lori winning Songwriter of the Year and Alternative Country Recording of the Year.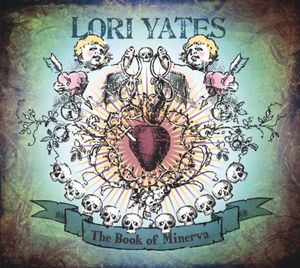 ---
---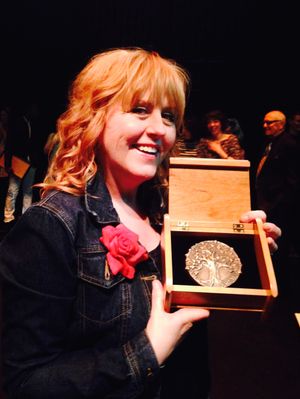 2014 - Winner - City of Hamilton Arts Award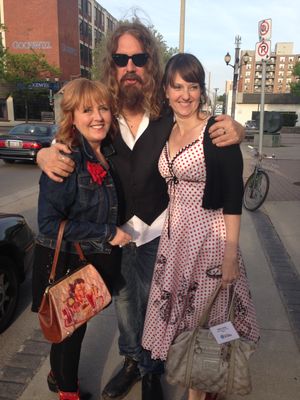 Mimi Shaw and I won the Hamilton Arts Awards with Tom Wilson.
---
---
2014 - Lori produces sold-out variety shows; "You're Good Girl's Gonna Go Bad,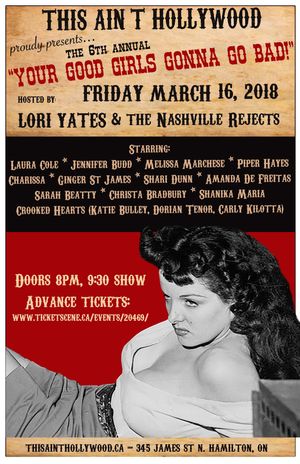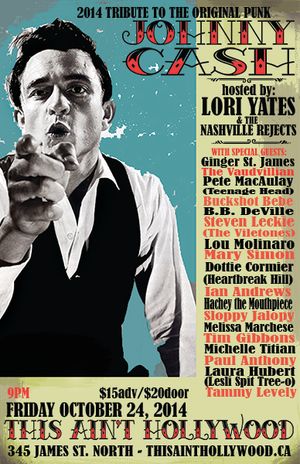 Johnny Cash, The Original Punk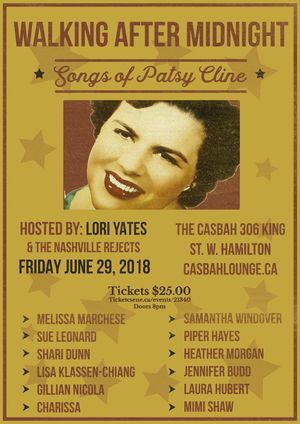 Patsy Cline: Walkin' After Midnight" with the Nashville Rejects (Pete Sisk, Ted Hawkins, Stephen Miller).
Her main focus of the variety shows is to boost the exposure of Hamilton female vocalists. Lori "evens the playing field" and introduces new singers to the line-up. For many singers, it is their first time playing with a band of the calibre of the Nashville Rejects. 
---
---
2015 – Lori records Sweetheart of the Valley at David Baxter's studio, Knob, and Tube. Hey, Stella is the backing band. Guests include guitarist Stephen Miller, pedal steel Steve Wood, vocalists Lisa Winn, and Kara Lea Manovich. Master of mastering Nick Blagona (Deep Purple, the Bee Gees, and The Police) adds aural clarity to the mixes. Sweetheart of the Valley receives worldwide air-play, topping the #6 EuroAmericana chart and #8 Roots Music Report.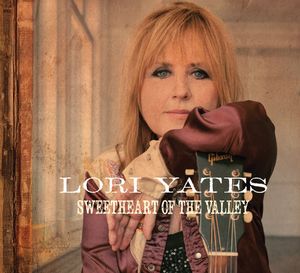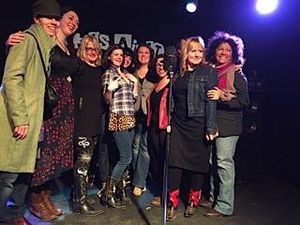 Recording harmonies for Trouble in the Country: Treasa Levasseur, Terra Lightfoot, Buckshot Bebe, Ginger St. James, Mary Simon, Dottie Cormier, Lena Montecalvo, Mimi Shaw, Rita Chiarelli
---
---
2015 - Lori identifies a need in the community and creates a "Creative Genius Songwriting Workshop" that proves helpful and very popular. The workshop aims to "write, record, and perform new songs. Because of Lori's vast experience as a writer and performer, the community is naturally drawn to her as a mentor/coach. She designs the workshop for novice and experienced writers, booking the studio and the performance space. Using local clubs such as The Casbah, AGH Design Annex, and the Mulberry Cafe, over 100 people from Hamilton and surrounding areas take the workshop and discover their "authentic voice as a songwriter." Creative Genius Songwriting is an instant hit and is consistently sold out from its inception to the present day.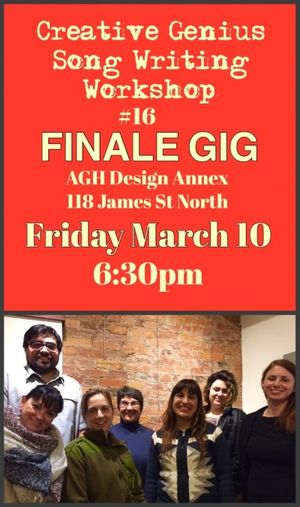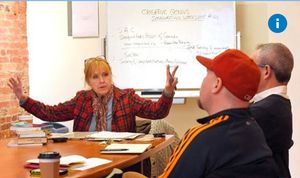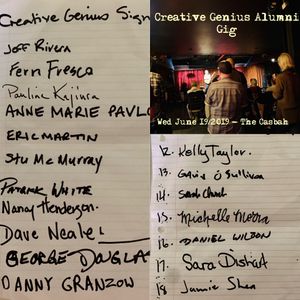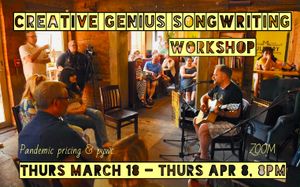 ---
---
2016 - Lori is nominated for 6 Hamilton Music Awards and the Polaris Prize longer list. She plays at prestigious festivals like Mariposa, Harvest Picnic, and Hamilton Music Awards.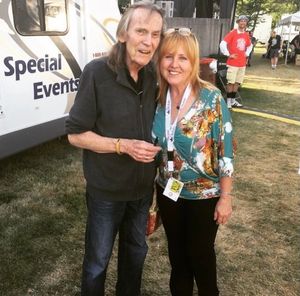 With Gordon Lightfoot at Mariposa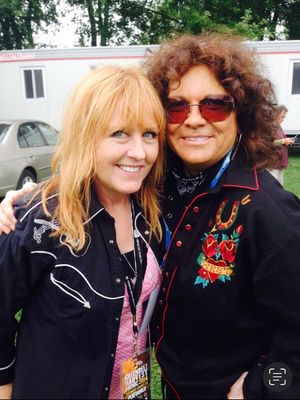 With Canada's Queen of the Blues - Rita Chiarelli, at Harvest Picnic
---
---
2017 - Lori's lyrics "Concrete rises hits you like a kiss" from her song Angels with Bloody Knees are immortalized by artist Dave Kuruc's permanent art installation. "Music Markers" is situated in the southwest corner of Hamilton's Gore Park. Other artists include Robbie Roberston, The Arkells, and Terra Lightfoot.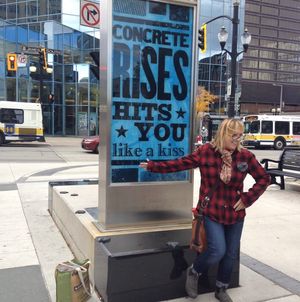 ---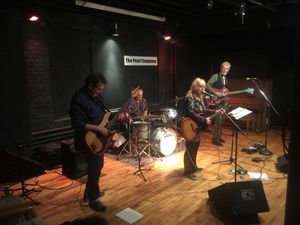 Many great gigs!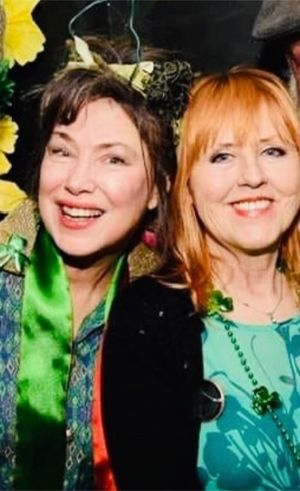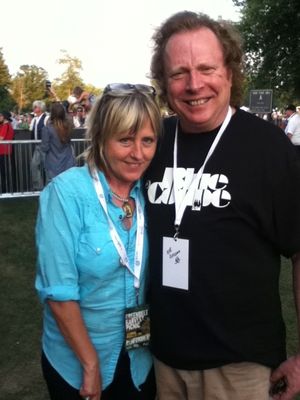 ---
---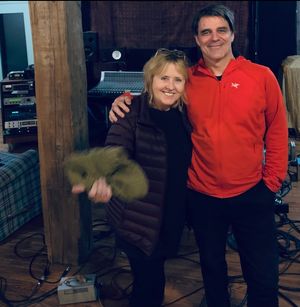 ---
---
---
---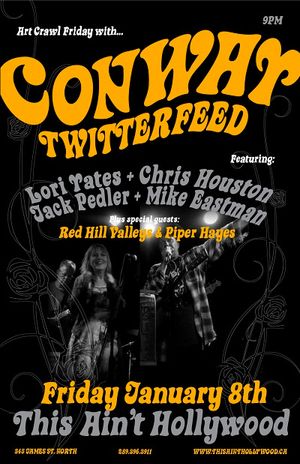 Lori records with engineer Tim Vesely at Blue Rodeo's Woodshed Studio in Toronto's East End.
Great gig for a great cause: Jim Cuddy & Friends